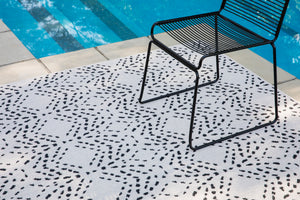 Proudly manufactured in south Africa
We have a passion for creating beautiful, durable rugs. We are unique in that we manufacture rugs locally and sell directly to you.
All MONN Rugs
Quality, Integrity and Reliability
are non-negotiable for MONN and permeates every aspect of the business, from prioritising premium raw materials and investing in the latest textile technology to, most importantly, celebrating and empowering our team of people.
Read More
We have a large collection of rugs
abstract, contemporary, geometric, modern and traditional
Available online, delivered straight to your door
View All
Welcome to Monn Carpets
Your one-stop destination for exceptional rugs that will elevate the look and feel of any room in your home. We understand that a rug isn't just a piece of décor but an investment in comfort and style. As a result, we strive to offer the finest rugs that will transform the look and feel of your space.

Our range of rugs is truly diverse - from traditional to contemporary and everything in between, there's a rug for everyone. We pride ourselves on our exceptional quality and craftsmanship, using only the finest materials to create durable, long-lasting rugs that will stand the test of time.